Leaving Sports and Finding Yourself...Again? by Daniel Oderinde
What's up people, I begin this piece by sending peace to everyone reading this and introduce myself - my name is Daniel Oderinde and I am a former national and international medallist at the youth/junior level (AAA's bronze medallist and FISEC International Catholic School Games 100m champion). As you can tell by my writing in the past tense, I have stopped pursuing a career in athletics, that was due to having suffered from an on-going chronic knee injury called patella femoral pain syndrome. When this injury began to affect the way I approached the sport, and when I realised I as an individual wasn't the person I was before – loving it, being happy and being motivated, I knew it was time to walk away. And in the "walking away" is where the premiss of this body of work comes from. I write this to explain my personal experience dealing with leaving track at a somewhat young age (23 it was for me) and learning how to find my identity and new purpose outside of athletics.
When sports is all you lived and breathed for 11 years you realise how much of yourself was invested into it when you walk away from it. If you had asked me just over a year ago what I wanted to have been doing 2020 I would've told you giving an Olympic appearance a shot as best as I could – I was that invested into the sport coming off the back of having the fastest season of my life running 10.55w/10.72 and 21.47, which at the time of recording had me ranked top 30 in Europe for the u23 age group. Unfortunately, though life doesn't always go the way you plan, I guess that's why they say "if you want to make God laugh you should tell Him your plans" because He is the best of planners right? But yeah, unfortunately my life didn't follow that course and I ended up walking away from the sport at a crucial point in time (being a university student in my third year and in prime dissertation period).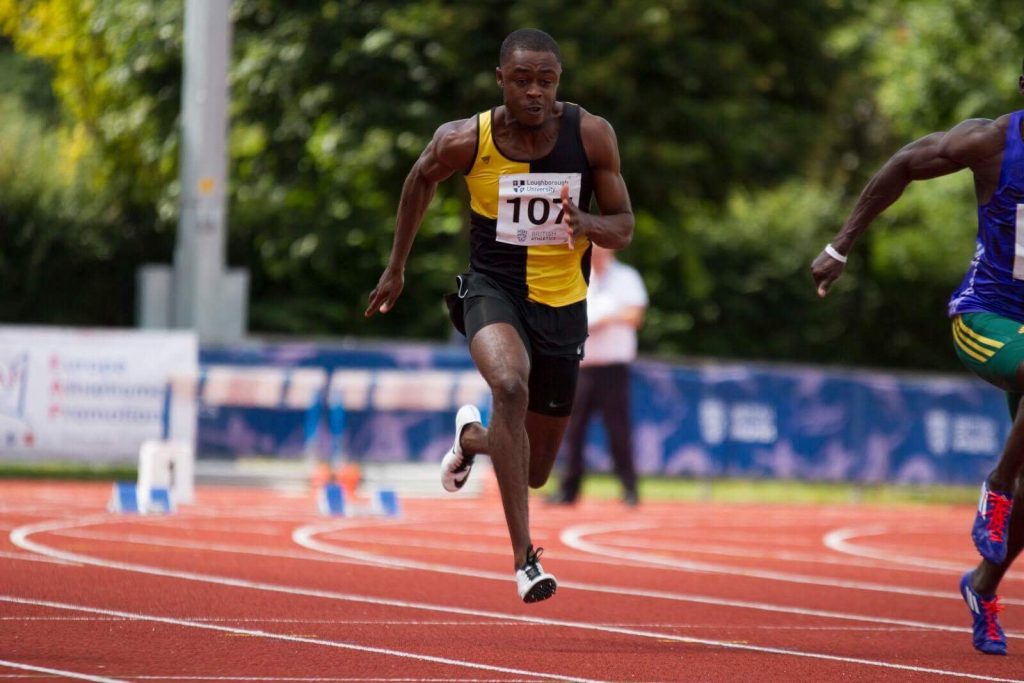 Loughborough International 2017 / Peteman82
What I struggled most with was finding "what next?". As someone, like I mentioned before, who really put his eggs in the basket of athletics, to the point if work would ask me to commit to advancing, or family and schools friends would ask what I'm doing, I'd sing the song of "athletics, athletics, athletics" and to anyone who does, that is NOT a bad thing at all. I guess looking back in hindsight and what I so quickly learnt subsequent to leaving the sport, is that I was, and you are MORE THAN AN ATHLETE (pun intended), and you should never see yourself as solely an athlete. I understand it's easy to actually see that though, no matter what sport you're pursuing, you see that thing as the be all and end all. But unfortunately, when that thing goes wrong, and it does go wrong more times than it goes right because of the nature of sports, it's important that you actually have something there. Or better yet, know you are still someone and have something away from that.
I remember being at Oaklands College and chilling with Reubs and Weaves (Reuben Arthur and James Weaver – these man need no intro in the athletics world come on) and we were expressing what going through injuries had felt like – and me and Weaves sang the same song of "yo when I went through *inserts injury* I felt like I couldn't even operate anymore, I felt like I had failed as a complete human because I couldn't train etc". Those emotions/thoughts can similarly be felt for anyone who unfortunately happens to find themselves suddenly out of sport after a long time pursuing it. To the point for me where for me I never actually announced stepping away from athletics (I wasn't anyone major who felt he needed to, to be fair). But also, where I feared going back to my home town of Milton Keynes so much for the sheer embarrassment of maybe bumping into someone, them asking me "how's athletics", I tell them I've stopped and people not caring anymore. I feared looking like a failure to my club, my town and the schools that I attended which invested and spurred me into the career I had. I also somewhat felt like a failure and embarrassment to my family and friends. Family a lot, as this was again similar to what I said before, this is what we saw Daniel as – going to the Olympics, running fast, being the best, and that was all over.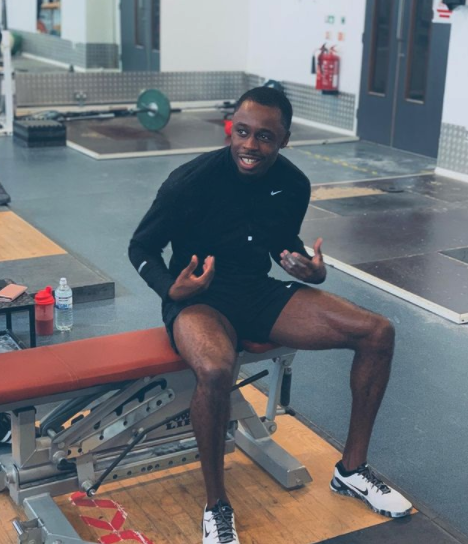 "I'm just getting better gotta hand it to me" / Nick Stewart
I guess with this body of work I want to highlight the real phase of leaving sports after a long pursuit and remind anyone pursuing sports that they are a HUMAN first. That they have cravings, emotions, a family etc, and to relax the demands on themselves with their career goals ESPECIALLY through this global pandemic that the world is learning as they go along, how to manoeuvre through. I for one can only imagine what it must be like mentally as well as physically, going through a reschedule of the biggest sports event in the world as well as trying to keep up with the consistency of training with lockdowns and restrictions being scattered around the world still. And I guess, the second thing I want to remind people pursuing a sports career, is to also NOT put to sleep their other interests and hobbies, but in fact, do the opposite – develop them!
That's why I love what the mandem are doing in terms of Reubs, Z (Zanson Plummer), Catch 22 (Nicholas Stewart), Arnott (James Arnott), Tops (Tope Adeyeye), Rech & Chad (Miller brothers, Rechmial and Chad), Fred (Frederick Afrifa) and Jamal (Jamal Rhoden-Stevens) like the list could actually go on. So, mandem or anyone who read this I beg you don't feel a way I didn't message you lmao – like, these guys are pursuing their athletics career but are also using their talents and creative interests to do things for themselves which is so beautiful. That if GOD FORBID track doesn't go OR Insha'Allah (God willing) they get to the end of a fruitful career they have something to continue, instead of it. I can speak from experience going through what was maybe 9 months of struggling to find my identity, find things I loved again and struggling with mental health & confidence, as I didn't have athletics as this banner to wave anymore.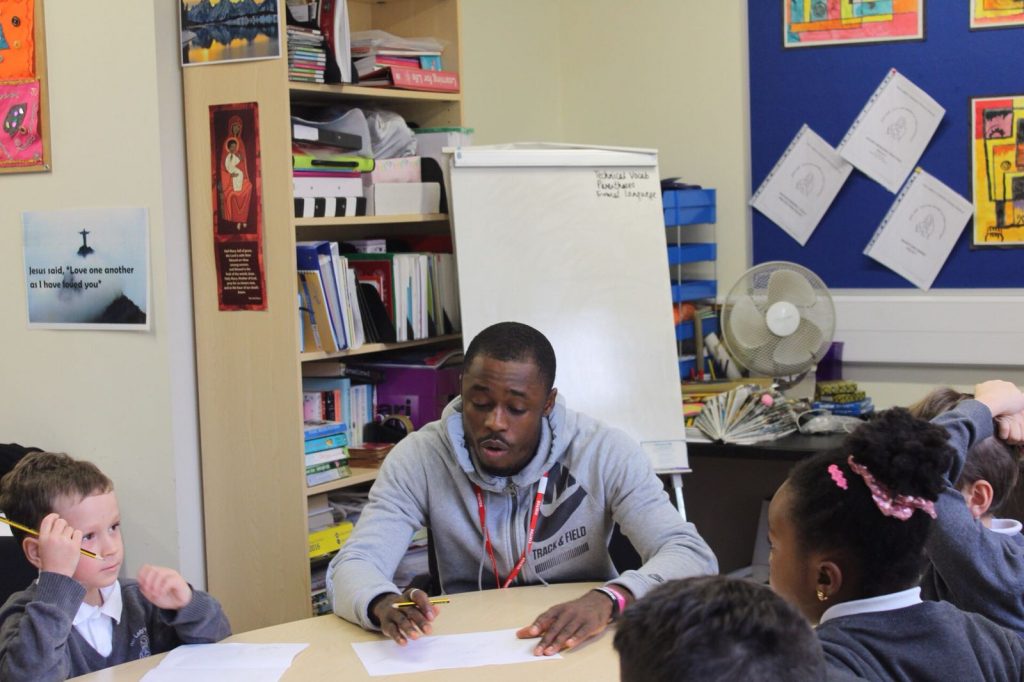 "Our purpose is helping you find purpose" - Wisdom&knowledge
Although I'm someone who has been fortunate to create 2 platforms for myself – 1) being my service to others in the form of Wisdom&Knowledge, which is a personal & career development page that holds the accountability of helping people realise everything they've ever needed is inside them, using positive affirmations & shared life lessons to help people find that. And 2) most recently launching my own bespoke oud company OUDerinde by Oderinde (@ouderindeoud) that specialises in oil and perfume-based fragrances which are unisex. I went through a long ass process to get to a place where I could reignite myself with one of them (Wisdom&Knowledge which was started 5+ years ago), as well as finding myself again & my creative interests to really discover a passion for fragrances that I could develop and thankfully begin to monetize. What it takes for those in sports to do is embrace interests, additional hobbies and loves I guess, providing they don't put your career in danger, because alongside creating something for the future for yourself it will help balance your mental health, whilst pursuing sports by being an outlet to help relax you from the stresses of being a sportsperson. What it takes for those who have recently left sports after a long pursuit to do, is to really spend time doing. Begin to do things you've always wanted to do but couldn't because of this race or that training day and begin to find those new things that make you happy, because they are out there. Eventually, those things that start off as "fun stuff" begin to turn into things that you love and that you become really passionate about improving & mastering and maybe creating something out of.
I really hope this has been somewhat helpful to anyone who can resonate from immediate experience, or be something that puts things into perspective for others still in sporting pursuits. If you are someone who is going through leaving sports and has questions or wants advice more personal for themselves, please be sure to give me a shout on the Wisdom&Knowledge platforms - @wisdomandknow for both Instagram and Twitter because firsthand I know what it can be like.
And for those still pursuing within the current climate that we are in, I respect the grind so much. Continue being innovative, motivated and consistent with the goal that is personal to you and always make today better than yesterday so tomorrow could be better than today!
I'm out! *Obama mic drop*
---
Featured Image by familycreative
Leaving Sports and Finding Yourself...Again?

Written by Daniel Oderinde
---
If you would like to collaborate, get in touch here, on socials, or at info@theathleteplace.com.
theathleteplace are proud to work with and promote athletes & content creators to produce what is needed to benefit those in need.
Got a Story to Tell or Advice to Give?
At The Athlete Place we love sharing guidance through peer-to-peer support.
If you have something that could help others, click the button below and get in touch!