This Too Shall Pass by Ben Hawkes
Introduction
Everyone knows the last few months have been stressful - and it's been different for all of us.
On one hand, you see some people are on top of the world; athletes in Dubai at the NAS complex, living life, soaking in the sun, getting some top class training in. 
On the other end of the spectrum though, you see a group of athletes travelling over an hour from Cardiff to Aberdare just to get 40 minutes of hammer throwing in the books.
How can you stay level headed - regardless of which of these groups you fit into - when in the space of 24 hours, your entire situation could be flipped on its head?
Anecdotes
Let's wind the clock back to 2018. We're at the South of England Athletics Association Championships, and I've just thrown the standard for World U20s. Buzzing. Beaten the guy ranked above me who's also competing for that selection. Buzzing. 
All I have to do is beat him again the following week, and I'm on the plane.
Fast forward a week. I'm losing to that same guy, and someone else has thrown a British Record. I'm in third, and third ain't good enough. Sixth-round, my head's gone. No Throw. No Worlds.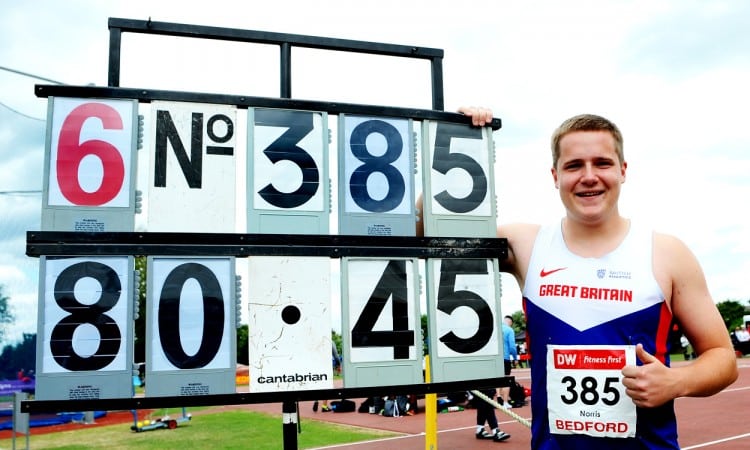 ---
I'd gotten so high off the previous week's performance, and forgotten what I'd done prior that landed me into a mental state in which I could throw that far. 
After that meet, naturally, came the biggest low of my (young) career. One of the biggest lows in my (young) life, for that matter. 
Moral of the story: Volatility is emotionally and mentally expensive.
Antidotes
The phrase "this too shall pass" is one that's been rattling around my head ever since lockdown started. I heard it years ago, in a video on YouTube from Tom Scott - where he was talking about keeping level headed through both the good times and the bad.
Having this as a reset button is something that's been good to me over the years. 
Having something - a phrase, word, object or person - to think about when you feel like you're losing control (or indeed when you're getting above your station as described earlier) that will bring you back to a state of net zero is so, so important; especially when life's as volatile as it is at the moment.
To have the ability to make good decisions and to be able to perform at your best (both in life and sport), you need to be in this state of net-zero. Where you're neither too comfortable nor too threatened. Where you can look at things objectively & rationally; and take the outsider's view.
Take it easy, take a breath, and remember - this too shall pass.

For more content from Ben Hawkes check out his Medium
---
Featured Image by Ben Hawkes
If you feel like you can relate to this or want to discuss it, click here
---
If you would like to collaborate, get in touch here, on socials, or at info@theathleteplace.com.
theathleteplace are proud to work with and promote athletes & content creators to produce what is needed to benefit those in need.
Got a Story to Tell or Advice to Give?
At The Athlete Place we love sharing guidance through peer-to-peer support.
If you have something that could help others, click the button below and get in touch!