The Rising Expectations of Age-Group Excellence by Molly Walsh
'Records are made to be broken'
Could this increasing pressure be driving athletes away from the sport and subsequently, due to rising standards could more athletes be developing injuries as a result?
'But that's part and parcel of being an athlete…'
For athletes in Olympic and Paralympic Sports, high calibre performance represents the pinnacle of what they hope to achieve (Henrickson et al, 2017). Granted, pressure is a very open term, whilst many athletes will experience worries and stress at some point in their career, it could be said that without adequate support some athletes may develop life-altering conditions; such as depression and anxiety. Theoretically, although individuals may possess the natural disposition for a sport, their success is also dependant on the development of optimum performance characteristics and the ability to successfully negotiate the pathway to excellence (Ericsson et al, 1993). In athletic terms, this can mean that an athlete may have the desired characteristics of a potential success, such as being tall, having natural sprint capability or a high aerobic threshold. However, if they cannot overcome setbacks and injuries, it is suggested under this theory that they will not be successful, despite their natural athletic aptitude.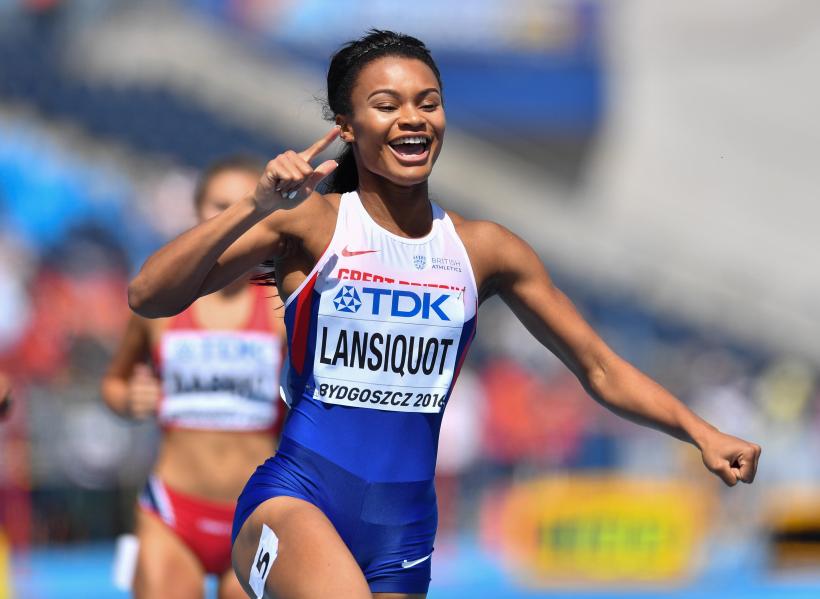 Imani-Lara Lansiquot of Great Britain at the IAAF World Junior Championships, 2016 in Bydgoszcz, Poland. © Roger Sedres/Alamy Live News
Negotiating this pathway arguably requires more than raw ability and great mental strength. Ericsson's proposed pathway to excellence involves an individual adjusting to many setbacks such as non-selection, injury and performance slumps; however, these factors are currently not taken into account and little research has directly addressed the issue of what factors distinguish those who successfully exploit their talent and those who do not (Fisher et al, 1990). With the prevalence of mental health issues within elite sport, appropriate support structures and increased access to support may greatly benefit both individual athletes and their performances. It is widely agreed that maintaining positive mental health during elite sport is very taxing and a struggle for many athletes (Henrickson, 2017). Shown statistically here as currently, mental health issues affect up to one in three elite athletes each year (BJSM, 2019).
These challenges stem from many causal stressors but some of the most common are related to strenuous training demands including increased performance expectations, multiple demands and transitional career events such as injury, performance decline and de-selection (Felitti et al, 2019). Whilst a growing talent pool of prospects is a crowd drawer, a motivator and a challenge…it can also multiply qualification totals by tenfold, arguably, placing an increased strain and pressure on athletes to achieve these standards. For the 2013 World Youth Championships (U18) in Donetsk the boys qualifying time for the 100m was 11.5 (electric) and 10.9 (hand) by 2015 this qualification mark had decreased to 10.90 (electric) and 10.7 (hand). Most notably, one of the largest changes was to both the men's and women's hammer, the men's increased by 4 metres in just two years. However, the highest change was the women's, which rose from 52.00m as entry standard to 60.00m. A significant change such as this could have had a significant impact on the rate of progression and retention in each individual discipline, as in such a short period, a 'world' class mark was now considered 8 metres below par.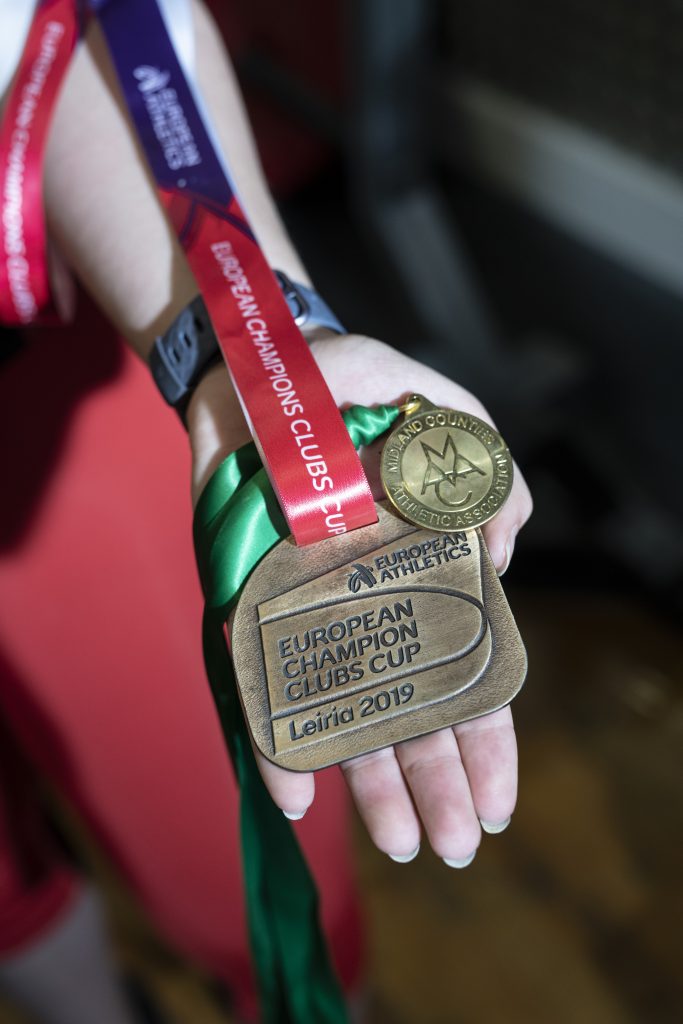 Jason Dodd Photography
While some may say that this is natural progression of the sport, the level of retention of the potential pool of talented athletes must also be considered to promote career longevity. Having such high entry standards not only restricts the number of athletes able to compete at World level but many athletes may sacrifice such career-defining moments as a result of 'not feeling good enough'.  Granted, this is the make or break' moment… Often to the degree of career-altering tears, ruptures or even career-ending injuries. Lower times, faster opponents, bigger jumps, record-breaking throws…there is a fine line between giving it all and training on top of multiple overuse injuries. Without expert guidance and coaches could athletes be nose-diving to injury to obtain that GB vest?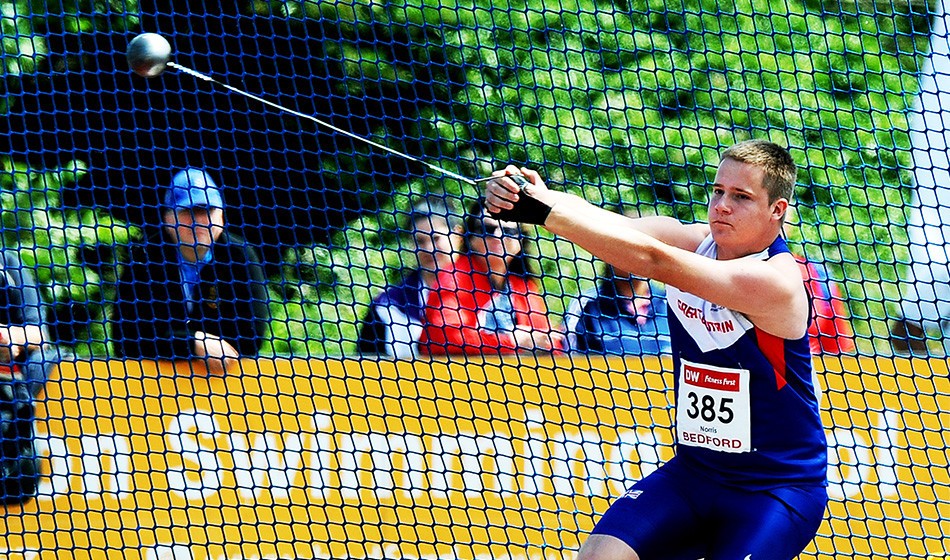 Jake Norris, GB U20 Hammer Throw Record Holder & 2018 World Junior Champion by Mark Shearman
Injury to some magnitude is a factor many athletes have to deal with across their career, however without appropriate support and advice, athletes can not only be more prone to injury but it can also lead to early retirement. It is useful firstly to consider what is meant by the term health; 'Health is a state of complete physical, mental and social well-being and not merely the absence of disease or infirmity' as defined by the World Health Organisation (Kuhn et al, 2017, p1). To be considered truly healthy, athletes should effectively tick all these aspects to be performing optimally. With such an outstanding degree of age group excellence that is continuing to bloom, times and distances which many athletes may scrutinise as 'slow' or 'rubbish' were not too long ago considered world-class marks for their age. It could be said that having to contend with such a high degree of age group excellence athletes may as a result have warped perceptions around their own performance standards. By chasing times and distances, athletes may be losing sight of the achievements in Infront of them. This steep incline in performance expectations may have detrimental effects on an athlete's self-efficacy and self-worth. In terms of future development, there is a growing concern that young athletes' mental health is continuing to be overlooked, in terms of its importance to performance; Henrickson would go as far as to say that athlete mental health must be considered a core component of any responsible culture of excellence (Henrickson et al, 2019).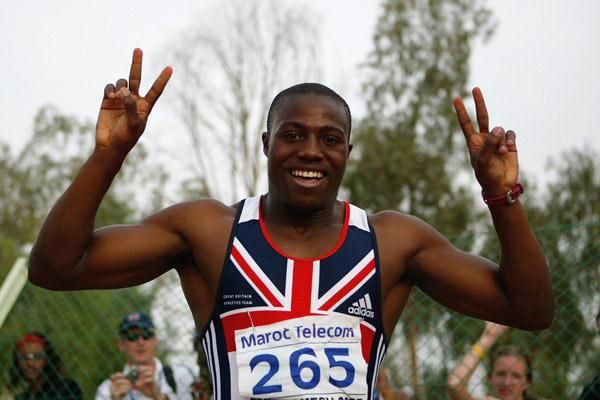 Harry Aikines Aryeetey's Historic World Youth Sprint Double in 2005 by World Athletics
Additional challenges include but are not limited to, personal identity struggles, financial stressors and unacknowledged and unresolved adverse childhood experiences (Felitti et al, 2019). It is therefore imperative athlete's have access to appropriate support from a young age, to both support those experiencing excellence and to aid those working towards it. The athletic community faces a continual battle between self-worth, efficacy and performance, Brenneman (2019) would go as far as to say that 'Our bodies, athletic abilities and identities all affect each other'. Supporting young athletes through this journey is instrumental for success, preventing 'falling off the wagon'. The wagon in this sense to be an early exit from athletics due to instances that may have been preventable with adequate support. This may be the missing puzzle piece in a successful transition from youth to junior to senior.
---
Agree with this blog?

Let us know what you think in the comments below!
Got a Story to Tell or Advice to Give?
At The Athlete Place we love sharing guidance through peer-to-peer support.
If you have something that could help others, click the button below and get in touch!