Bottling Things Up Does NOT Work, Trust Me... by Brydon Duncan
Author Biography:
Name: Brydon Duncan
Age: 17
Event: Discus Throw
Performance Level: National Level
Contribution topic area: Mental Health
---
Who Am I?
My name is Brydon Duncan, I'm from Bromley, south-east London and I'm approaching my 18th birthday. I started athletics in 2019, as an upper U15. The reason I started doing discus is largely due to the fact that I was so much bigger than my peers, throughout my entire childhood. I've always been a large person, reaching 6ft tall before my 13th birthday, and hitting 100kg before I turned 15.
It is for this reason that my teacher first put me into the event for a schools' cup match in Ashford. After a few competitions, I broke the 30 year-old school record, which was an indication to my teacher and I that I should get a coach.
I started training at my local track, where Blackheath & Bromley Harriers are located, being placed into a group with a coach called Herbert Kuenstlinger. I began training in that April, and I came 4th at my first British Championships that September.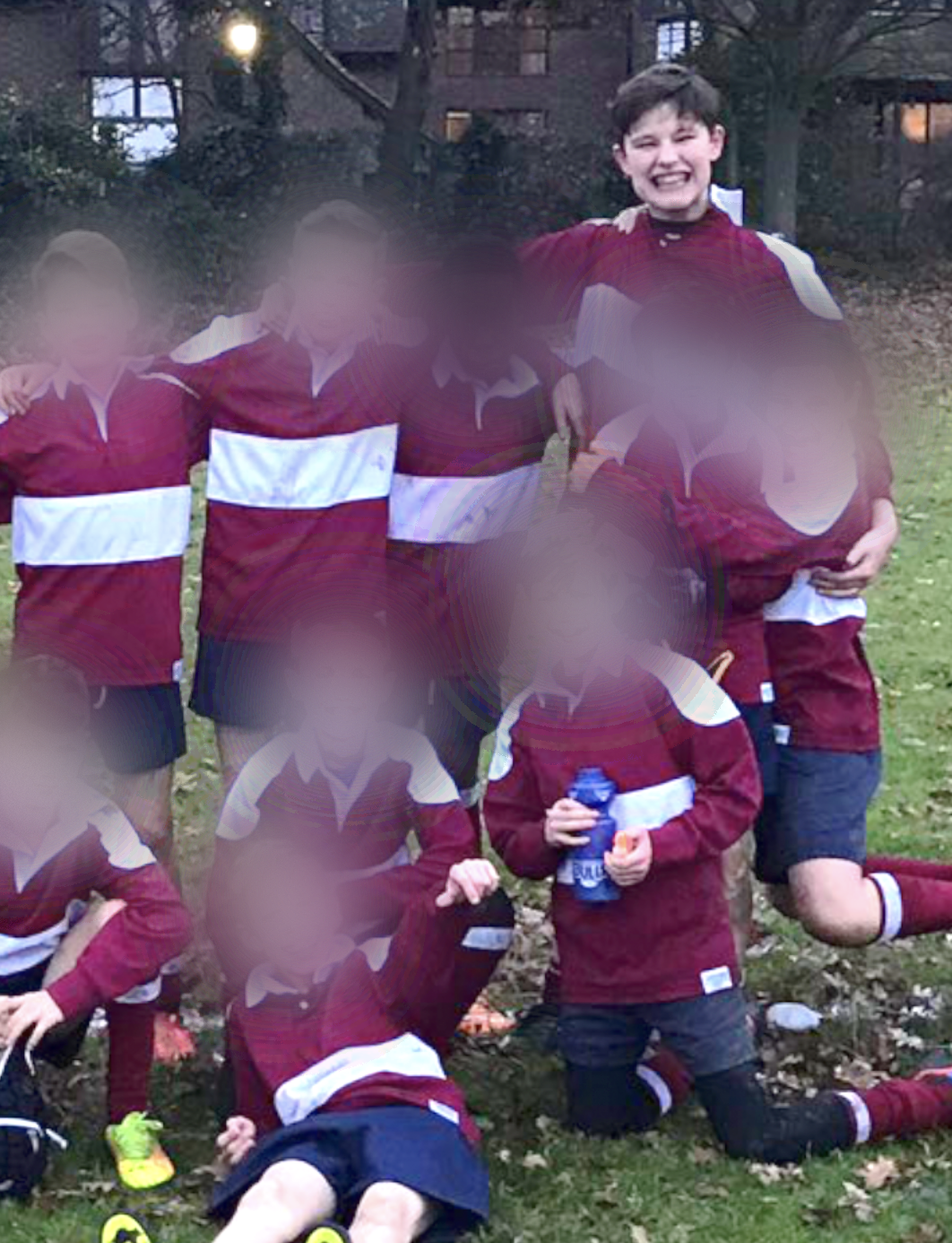 Me aged 12
My lower U17 season was non-existent due to Covid-19, however my upper U17 season went well, with a peak of winning the British Championships in Manchester on August 8th, 2021. This year, I have changed coaches, moving to John Hillier.
My Story
**I want to make it clear that my mental health issues have not been caused because of what has happened over the last 18 months, I have had them as a result of a long history of trauma as a child. However, the last 18 months is what I am talking about today as they are what has affected my season I feel.**
My 2022 season was underwhelming to say the least. I came into the season with hopes of medals, big PB's and good performances. To say I had, would be a lie. The season started off promising, with a relatively decent distance 43.76m, which wasn't bad given the weight change. However, unfortunately, I haven't reached that mark since. Changing coaches at the start of the season hasn't helped due to poor timing. However, the new coach I have moved to is one of the best there is, and in the long run both my previous coach and I agreed that it was the right thing to do if I wanted to take my throwing to the next level.
The last 18 months have been extremely challenging on both my physical and metal health. Without going into too much detail, I have had to deal with multiple deaths in the family (with the majority of them being young people), online embarrassment, the breakdown of relationships, and various other events/situations that I have been placed in. As a result of my mental health issues, the only way I felt I could cope was resorting to food.
Unfortunately, being someone who already eats large quantities of food, eating more food, and only the wrong stuff, had a much greater impact. My eating spiralled out of control, and I quickly gained weight. I was eating 5000+ calories a day of the wrong foods, all without doing any exercise. A couple of weeks ago, I was the heaviest I ever weighed, weighing in at 129kg.
A major issue with resorting to food to eat is that it's a never-ending cycle: I was eating because I was upset, and I would then be more upset because I had gained weight, but the only way I felt I could feel better was by eating food, which led to more weight gain, etc.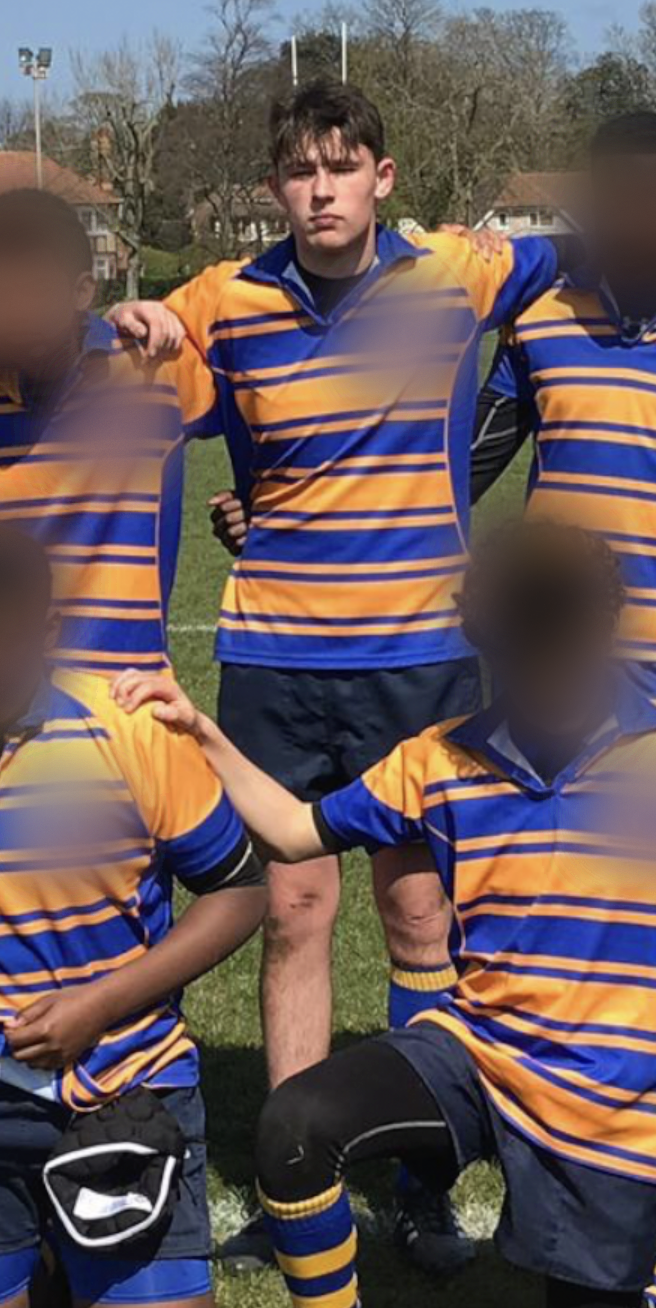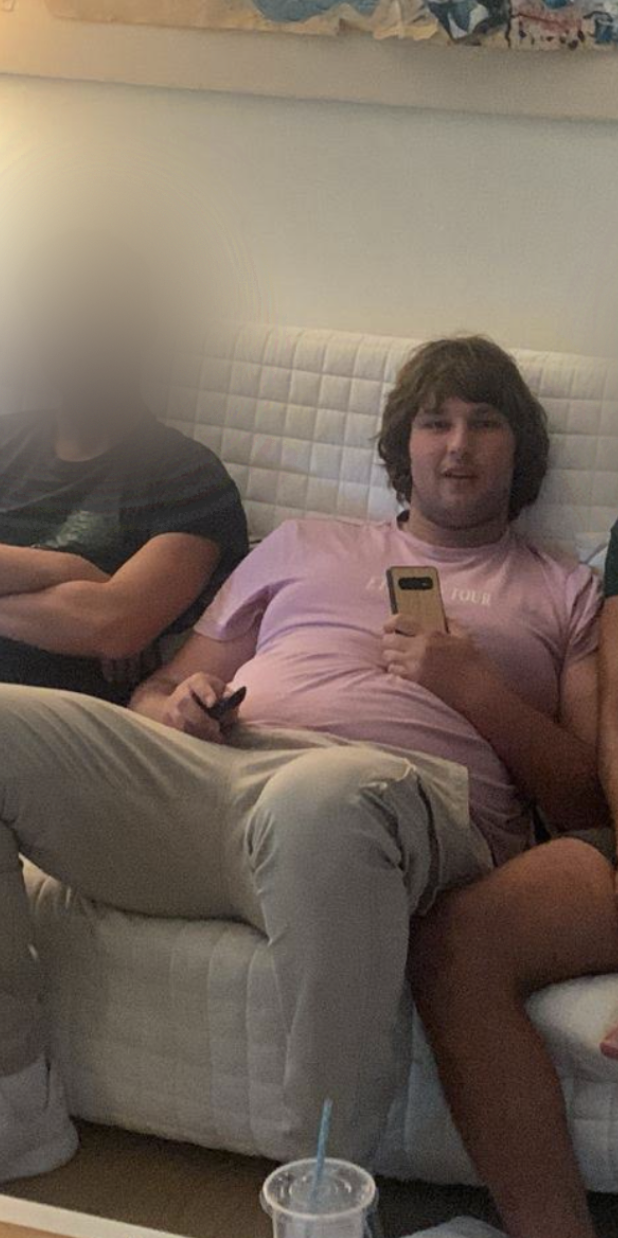 Age 14 (1st image) & Age 17 (2nd image)
As you can see above, I gained some serious weight. I put on 25kg in 6 weeks between Feb-March 2021. Whilst the weight increase didn't affect me (for that season), it has certainly affected me this year and in the long term. I feel slower, weaker, less powerful, unfit and generally unhealthy. I feel sick often, and it's not a nice feeling to have lingering that you feel like you can't wear t-shirts anymore. All the hard work I had put in to lose weight, gain muscle, etc, to become the 'athlete' I wanted to be, was now wasted.
My Advice
Obviously, I could sit and write all day about the reasons on why you should not resort to food, but that wouldn't help anybody. My advice is to seek help when you're feeling down, or just not feeling yourself. Whether it be through professional means, through a friend, family member, teacher, etc. Bottling it in does not work. I bottled everything in for over a decade and eventually, somewhere down the line, it does come out. It is not something that I would recommend.
Athletics is a sport which leaves you on your own - through the highs and the lows - and as athletes we can support each other and make the difference. Wouldn't it be nice to know that you helped someone through tough times in their lives?
There are many different coping mechanisms, so it important to keep an eye out. Some people (like myself) over-eat, some people under-eat. Perhaps a friend of yours has stopped meeting up with you, or going out so much? Maybe someone you know has been much quieter than usual. All of these things are indicators that these people may potentially be suffering mentally.
Below, I have listed some charities/organisations that you can approach if you or anyone you know are feeling down, not feeling themselves, or just want to talk. You do matter, do not get the idea that your thoughts aren't important, as it is people who think like this that one day, we could potentially lose. You do matter, and it is important to get help, however you feel comfortable in doing so.

Anxiety UK - 03444 775 774 - www.anxietyuk.org.uk
Mind - 0300 123 3393  - www.mind.org.uk
Samaritans - 116 123 - www.samaritans.org/

**There are many others that you can find online, for all different situations you may find yourselves in**
As of now, I am currently on a diet, and exercising more to lose weight. I'm taking my life from the scruff of the neck, as I have realised that I need to do so in order to achieve what I want to achieveI have listed my goals for the next year on my instagram, as I made a mental health post on there, so check that out if you can and share that to spread awareness!
Got a Story to Tell or Advice to Give?
At The Athlete Place we love sharing guidance through peer-to-peer support.
If you have something that could help others, click the button below and get in touch!